Correspondence Course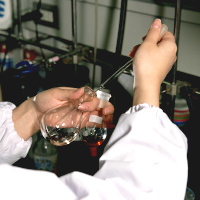 MediPharma Language offers the Medical and Pharmaceutical Translator Training Correspondence Course. Medical and
pharmaceutical translation involves know-how and a set of rules.
MediPharma Language has established a correspondence course to give a training opportunity in medical and pharmaceutical translation.
Our company wishes to bring as many medical and pharmaceutical translators up to a certain level as possible and then to contribute to quality improvement in the medical and pharmaceutical translation industry. After completion of the course, you can be one of our active freelance translators of our associated translation company.
Recommended for the Following People:
Those who want to be professional translators in the medical, pharmaceutical and healthcare fields
Those who currently have many opportunities to read medical, pharmaceutical and healthcare literatures at work or school
Those who have an arts background and are interested in medicine, pharmacy and healthcare
Features of MediPharma Language Correspondence Course
The job-related course materials are prepared by pharmaceutical and medical experts with a rich career, who correct your assignments and give you careful detailed instruction.
After completion of the course, those with outstanding results can be active professional translators in the department of translation of our associated translation company.
Correspondence Course in Detail
We can provide details of the course contents, tuition, etc.
Course Contents
As you translate the texts (from English to Japanese only), you will learn basic and specialized knowledge of quality (physical property), pharmacology, toxicity, pharmacokinetics, clinical study, and post-marketing surveillance.
Assignments (three assignments per lesson, total 36 assignments), correction and instruction for 12 lessions
Course Materials
Orientation booklet, 12 textbooks, delivery of course materials (single delivery)
Standards for Certifying Completion
Those who submit one set of three assignments for each month, total 36 assignments, and achieve B+ or above on the six-grade comprehensive evaluation
Course Period
Starting on an as-needed basis and continuing for 12 months
Tuition
¥120,000 (including tax)
Admission Fee: ¥5,000 (including tax)
Payment Methods
Please pay in a single or two, or bank transfer or credit card.
Meanwhile, once course fees are paid, we will not refund them for any reason.
Please pay tuition fees into the following account:
The Bank of Mitsui-Sumitomo Ltd., Akasaka Branch, ordinary savings account No. 8898191
Account Holder: MediPharma Language Ltd.
*Any transfer fee would be borne by you
Qualification for Taking the Correspondence Course
Although we have not set specific qualifications, we think that the basic qualification is at least STEP (Society for Testing English Proficiency) second grade or a score of 600 on TOEIC (Test of English for International Communication).
Q&A for Taking the Correspondence Course from Abroad
Q: I am living abroad. Can you send the brochure to me?
A: Yes, we can.
Q: Can I take the correspondence course from abroad?
A: Yes, we can.
Q: Is there any special fee for taking the correspondence course from abroad?
A: There is no special fee.
Q: How will I receive the course materials and the assignments?
A: We send all of them to those living abroad at once via FedEx.
Q: If I start working after completing the course, how will I receive payment?
A: If you have a bank account in Japan, we will transfer the payment in yen to your account.
 Also, if desired, we can transfer it in dollars to your overseas bank account.